Support Groups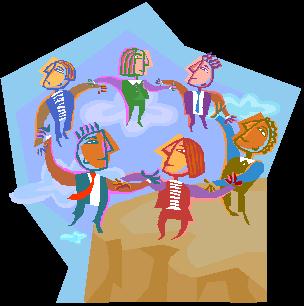 Inspiration: Therapy groups effectively instill hope. Each group member has the ability to encourage, support and inspire others living with diabetes.


Unity: Often people enter groups with the feeling that they are unique in their problems, and people with diabetes can feel especially isolated and alone. The common experience of living with diabetes can have a valuable therapeutic effect because it allows others to feel that they are not alone. Group members are at different points along a coping continuum and can gain hope from observing others, especially others with similar problems who are both making progress and dealing with challenges.


Survival: Groups often reflect the outside world and can help members develop awareness about how they relate to others and how others relate to them. A support group for diabetics can help members learn strategies to deal with the real world (traveling, restaurants, etc) and relationships.


Confidence: People often enter groups with a strong belief that they are unable to help themselves and that they have nothing to offer others. When diabetics empathize and support other diabetics and feel useful doing so, they will learn to value themselves more.

THERE ARE CURRENTLY NO GROUPS RUNNING...
Denver Diabetes Counseling has been attempting to offer a variety of support groups addressing different topics with different age groups. Support groups are developed as inquiries are made by interested parties. If you are interested in one of the groups listed below, please click here to email Jenna Eisenberg, LMFT or call 720-420-6541.


Newly Diagnosed


Diagnosed for One Year or More


Family/Caregivers/Spouse


Mixed Groups
Parent and Child
Contact Denver Diabetes Counseling Today...
Phone: 720-420-6541
Email: jenna@denverdiabetescounseling.com